So Voth has been repeatedly sending us to the Chelsith arena to fight Florencia, our former Enchanter CL that Shitmo fired. He never told us the reasons, we just threw ourselves into the arena night after night, constantly beating the shit out of Flory. It was pretty easy, she was always even more hammered than me - and as long as we brought a table with us, she'd just pass out under it and we could kick her in the head all we wanted.
For those that don't remember, or weren't here, I've included a few old news shots of Flory:
Unfortunately, right before we killed her, a ton of snakes would come rush us and fight us off. This frustrated our leader to no end, and finally he broke it down for us in a late-night phone call.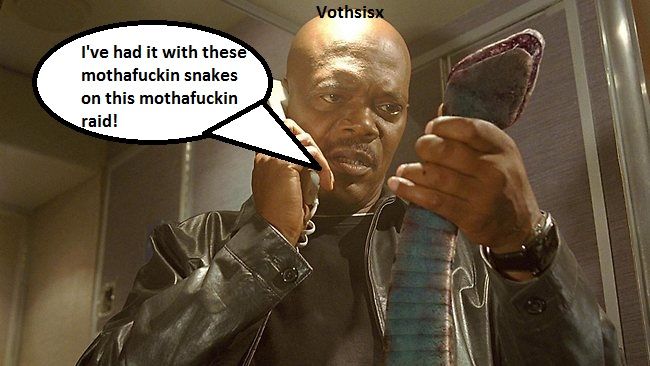 Here's what he did about it...
From left to right, we have...
Bamurien: You won't like him when he's angry.
Turgor: Can you tell his beard is just starting to grow back?
Fleiss: He can double-tap you in the chest from 4 zones away.
Beab: Multi-tasking like a boss.
Pedayenaya: Yeah, she just stands around looking hot.
With the Avengers assembled, we proceeded to beat the living shit out of the snakes.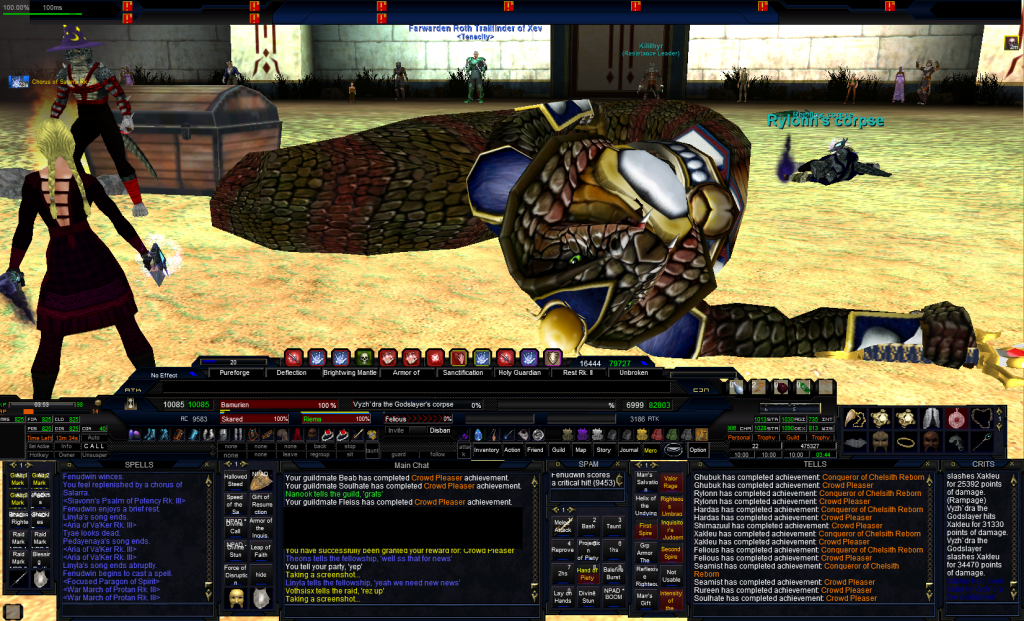 And then we killed Flory.
Finally, we thought to ask Voth why he was so persistent at beating the shit out of Flory so much. The answer was rather unsurprising.
BUY VOTH'S BOOK or we're coming for you next!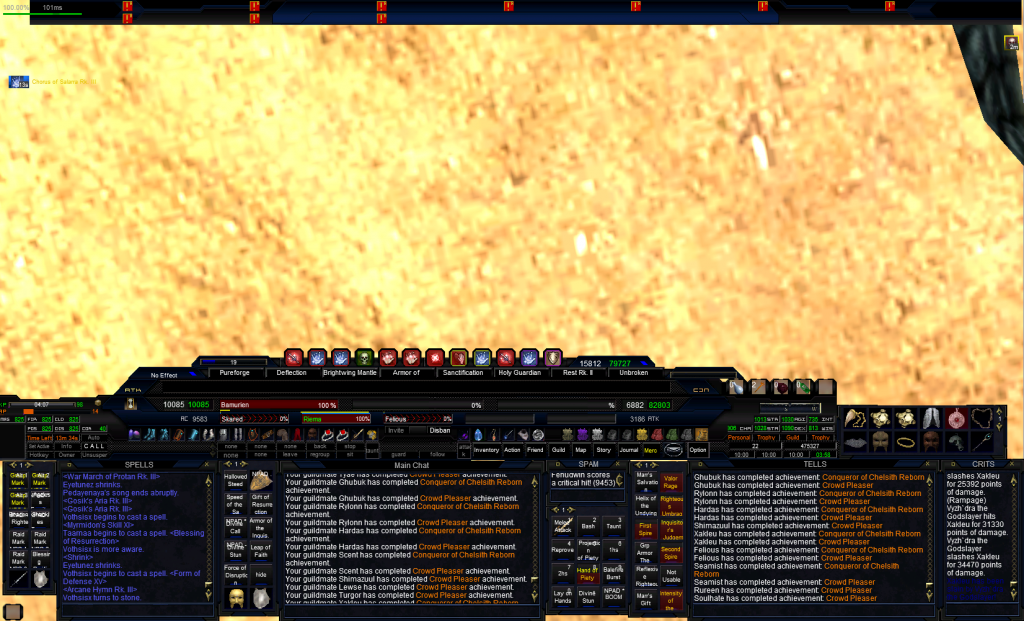 PS: We actually beat this like a month ago, but I was out and no one got screenshots. Yes, some of the snake screenshots are from the group mission, but that's because I was fucking busy during the real thing.
And now for your moment of Zen!